African Singles Directory > African Singles
African Singles
African Singles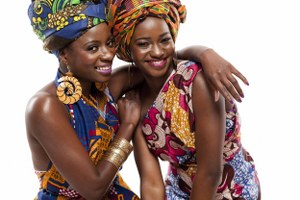 Finding true love has always been a hard thing. For Africans living abroad, meeting fellow Africans for love and romance is often very difficult. Many of them turn to the web, but often end up falling into the hands of scam artists. This is why the service offered by AfricanLove.com is such a unique opportunity.
AfricanLove.com is an online service that is used by African singles from all over the world to find friendship and love. The service is simple, user-friendly and makes it relatively easy to find one's perfect match.
To access the service all that a person needs to do is to open a free account at AfricanLove.com. This account enables a person to view profiles of many Africans from all over the world. When a person identifies a potential match, the service provides effective means for them to communicate.
There are thousands of African singles that are already using the service. This includes Africans currently living in different places around the world including the US, the UK, France, Asia, South America, Africa and many others. All of these singles have one thing in common – they are looking for true love.
The most unique aspect of this service is the amount of detail in the profiles. People who use the service post very detailed profiles in order to find their perfect match. As such, a typical profile includes a bio, photos, as well as details of a person's hobbies, interests and qualities desired in a lover. This depth of information makes it relatively simple to find the perfect match.
The standout feature of this AfricanLove.com is the array of options available for communicating with a potential match. A person can use email and chat, provided in a manner that is easy-to-use, convenient and built to protect a person's privacy. This gives enables a person to have in-depth conversations with a potential match so as to evaluate if they are indeed their twin soul.
The service also provides extensive customer service support to enable users to get maximum value from its available features. This is especially useful for new users because it enables them to get up to speed with the service relatively fast.
African Love is the perfect service for people who are looking for African singles for love and romance. This includes expatriates who are working in countries where they do not have access to wonderful African men or women. It also includes African immigrants in different parts of the world who want to find a fellow African to settle down with.
The service is also useful for both African and non-African men and women who are interested in finding other African singles, but are constrained from accessing places where they can find them. It makes it very simple, safe and convenient to find the one's perfect match.
When all is said and done, finding one's soul mate is to a large extent a matter of being in the right place at the right time. Given the fact that hundreds of couples have already found true love through the service, AfricanLove.com is definitely the right place. All African singles that are searching for true love can use it find their perfect match. It is an opportunity they can exploit by signing up at AfricanLove.com.
A video about African women
Interesting links on African women
-
http://en.wikipedia.org/wiki/Women_in_Africa
-
African Women Development Fund
United States
Nigeria
Jamaica
United Kingdom
Ghana
Kenya
Canada
South Africa
France
Germany
Other Countries